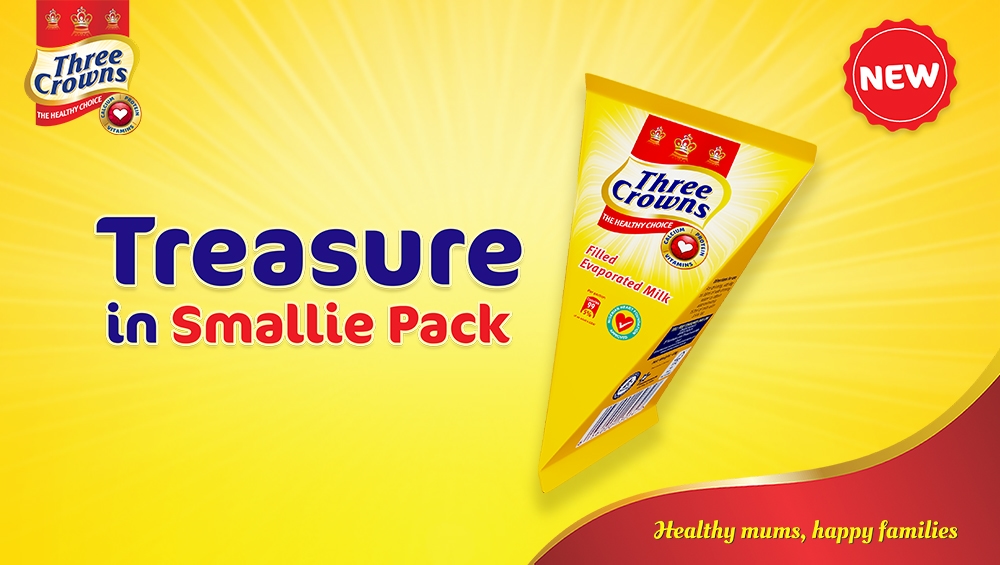 THREE CROWNS "SMALLIE PACK"
Three Crowns, the first milk brand to show care for mothers and acknowledge the important role they play in the family. The brand recognizes that when mothers as primary care givers are taken care of, this positively impacts the care they give to their families.
In recent times, evaporated milk segment has been experienced multiple movement in price points due to the rising inflation. Three Crowns identified this opportunity to make our Evap portfolio more accessible to Nigerian mums with an affordable entry pack to recruit new and lapse users. The pack description is "smallie" connotes the benefits of the pack; pocket friendly, single use and fit to carry.
The communication message "Treasure in Smallie Pack" shows there is value in something little. Now mothers and their families can easily stay nourished without them having to break the bank with tasty Three Crowns milk in Smallie Pack .
Three Crowns Milk has created a 69g Tetra Pack entry pack to attract new buyers and reclaim lost market share in urban and rural locations where cost and value are critical.